Who we
are

& what

defines us
We, Eurofun Touristik, are the market leader in active travel and organise individual cycling tours all over Europe under our brand "Eurobike". Our young, committed team of 70 employees at the headquarters in Obertrum am See, as well as many station and travel managers in the travel destinations on-site, take care of the perfect organisation and providing an unforgettable active holiday for our guests. This includes friendly support in advance and the personal support on-site in the holiday country, detailed travel documents, smooth luggage transfer during the tour, as well as cosy hotels and quality accommodation. You can read more about our values and goals in our company philosophy.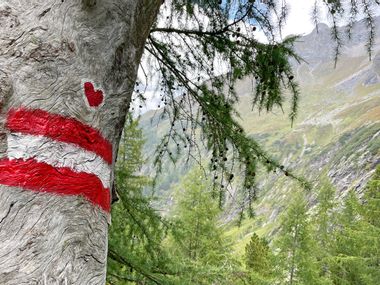 Employees: 90
Nationalities: 12
Number of Eurobike bikes: 4,000
Hiked kilometres per year: approx. 900,000
Stations throughout Europe: 19
Cups of coffee drunk per year: 10,100
Organic apples eaten from the region per year: 200 kilos
Regional yoghurts enjoyed per year: 1,250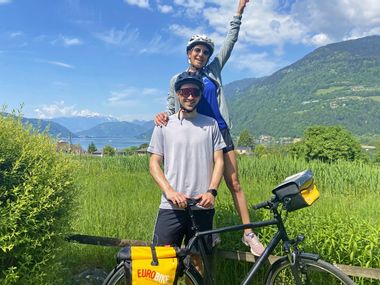 A motivated and young team on an equal footing
We live and nurture a lasting collegial relationship with one another



A lively company with flat hierarchies
Your needs are our top priority, and we always have an open ear for you!



Comfortable workplaces
Modern, spacious and surrounded by greenery



Home office & flexible working
Home office days by arrangement and flexible working hours



Employees on tour
Travel to our active travel destinations yourself - to get to know, discover and enjoy.



Catering: Healthy, tasty & regional
Fresh fruit, regional yoghurts, healthy snacks and coffee provide variety and more energy in the working day.



Further education programme
Participation in workshops and training sessions with internal and external specialists ensure that you always stay up to date!



Team activities & events
We don't just work hard. Regular activities such as company outings, summer parties, sporting events or barbecues are a part of life!



Equipment & other benefits
We provide you with a free company mobile phone, your own bike, a hiking backpack and Vaude clothing - so you are guaranteed to be perfectly equipped from head to toe!



No matter if you are a travel professional or a career changer - we are looking forward to your application! We offer a completely transparent and uncomplicated application process. Just apply as you are. Tell us what makes you tick, what motivates you and why you are enthusiastic about a job with us. It is important that your application documents are complete.
We need these
documents

from you:
Letter of motivation
Curriculum vitae
References
Salary expectations
Earliest possible starting date
Please send your documents to:
Michaela Fischer
E-Mail: bewerbung@eurofun-touristik.at
Tel: +43621960877-190
We will get back to you, we promise!
And one more thing: We offer fair, performance-based pay well above the collective agreement, depending on professional experience and qualifications.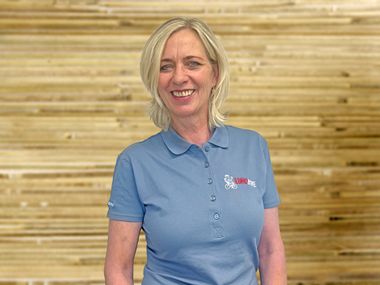 More
stories & info

about us!