Self-guided through the land of
fairies
You cycle along green meadows, mystically inspired moor landscapes, picturesque lakes and imposing mountain chains. Tours along the impressive cliff coast cater for a fresh breeze and marvellous views. You will find yourself happily taking a break in order to take some photos or to simply enjoy the moment. Our high-quality bikes with functional accessories represent our relaxed concept of 'Bliss Cycling', which is rounded off with our wrap-around service. You also have the luxury of opting for an electric bike on request. That way you can arrive at your accomodation each night in a relaxed manner and with a smile on your face despite some headwind.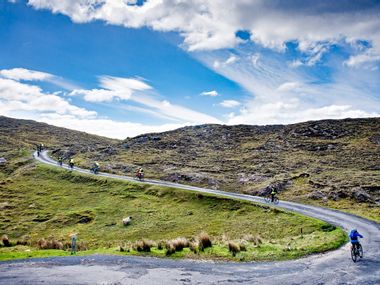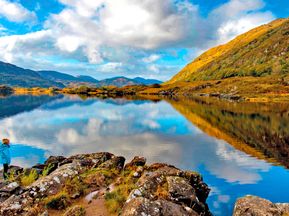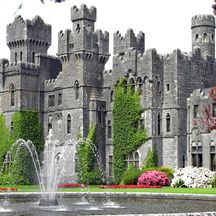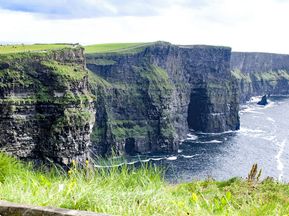 Cycling holidays in
Ireland
Cycle to the
highlights

of the Green Island
During your self-guided cycling tour in Ireland you can look forward to spectacular daily tours along the renowned 'Wild Atlantic Ways'. There are many cultural highlights waiting for you such as the impressive cliffs with Dungaire Castle, Connemara and the moonscape near Burren. You get to choose the pace and you decide in an instant where and for how long you want to linger. The ferry crossings together with your bike over to Insihboffin and Inishmore present even more variaty during this 8-day cycling tour.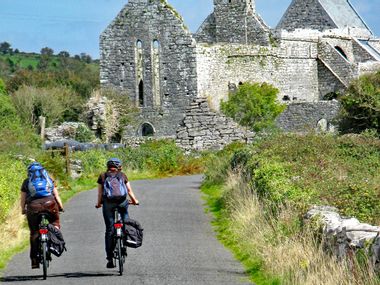 Useful information

about your cycling holiday in Ireland
Due to the warm ocean current from the Gulf of Mexico, Ireland has very mild temperatures all year round. The average annual temperature is around 10-13 degrees Celsius, with summers being rather humid and the winter months very mild. As there are around 151 rainy days along the east and south-east coasts and 225 in parts of the west, we recommend always carrying a rain jacket in your rucksack. Sudden changes in weather and heavy rainfall are not uncommon in Ireland. And as they say, better to be safe than sorry!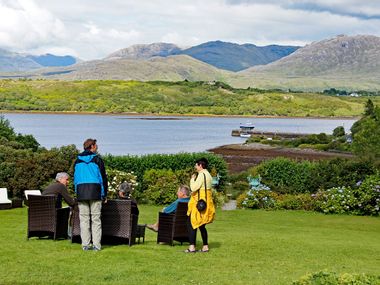 Like the English, the Irish love a hearty breakfast. A "Full Irish" includes bacon, grilled tomatoes, sausages, fried eggs, mushrooms, beans in tomato sauce and the popular Irish soda bread on the breakfast plate. You'll definitely need to be hungry for this! Another speciality in Ireland is shellfish. As the island nation is surrounded by water, seafood is of course a must. A plate of fresh oysters in combination with the famous Irish beer Guinness tastes particularly good to the locals. Speaking of Guinness. Even if you're not a big beer fan, you have to try this beer. On a pub tour, the beer is almost a must. But opinions definitely differ when it comes to the taste test. Some love it and others won't order a second one.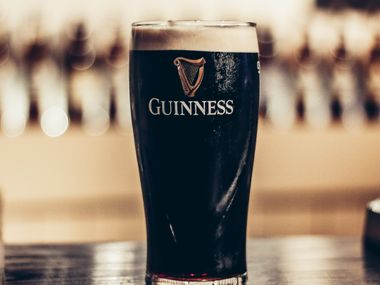 ...that the longest place name in Ireland is Muckanaghederdauhaulia?
...that the oldest pub opened 900 years ago?
...that actually only 9% of Irish people have red hair?
...that there are more sheep than people in Ireland?
...that Halloween originated in Ireland?
...that there are no snakes on the island?
...that St. Patrick was a Roman and not Irish?
...that the harp and not the shamrock is the national symbol?
That's why
cycling holidays

with Eurobike


Advantages

that convince