Top conditions

for cycle tours
The low profile may be due in large part to the fact that cycling in general plays a rather low role in Greece. This is completely irrespective of the fact that excellent conditions for cycle tours have developed here. Car traffic is very low compared to most European countries, but the roads are in good condition in large parts. One reason for these conditions is also the relatively low population density: While in Germany around 230 people live on one square kilometre, in Greece there are just over 83.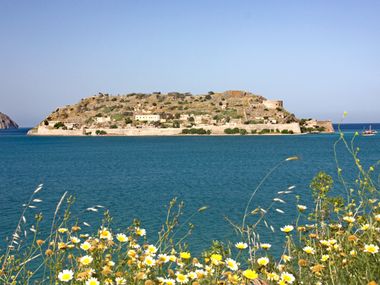 Cycle tour through the
Peloponnese
Hilly landscape in Peloponnese
Despite its location directly on the Mediterranean Sea, Greece is characterised by a hilly landscape - in total, more than three quarters of the national territory is considered mountainous, while there are very few extensive plains. For this reason, climbs cannot be completely avoided, although we at Eurobike largely minimise them by starting our daily routes in higher sections where possible. This way you can roll downhill for longer stretches at a leisurely pace - but individual interruptions and climbs cannot be completely ruled out. For these sections, a good basic level of fitness is usually completely sufficient, so our ride through the Peloponnese is certainly not aimed exclusively at ambitious amateur athletes.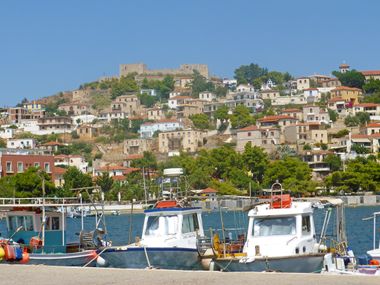 Useful information

about your cycle tour in Greece
The climate in Greece is temperate and Mediterranean. The summer is very dry and, with an average temperature of 28 degrees, also very warm. During your cycle tour, however, you can always cool off in the pleasantly fresh Mediterranean Sea. With about 300 days of sunshine a year, the precipitation rate in Greece is also very low. Rain is therefore rare, especially in the summer months, and falls mainly in the mild but humid winter months.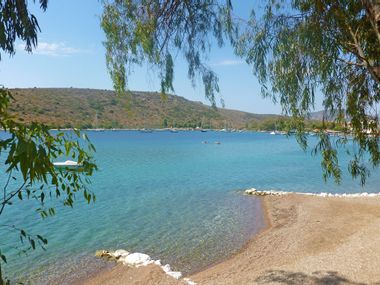 Who doesn't know gyros with tzatziki? The typical Greek dish is also known and very popular beyond the borders. But be careful, the Greeks don't skimp on garlic. We would bring some chewing gum! The Greeks, on the other hand, prefer high-proof alcohol and drink the well-known liquor ouzo. In restaurants in particular, it is usually customary to be served an ouzo after the meal. In this sense, cheers. Otherwise, the Greeks still love their yoghurt, sheep's cheese moussaka, souvlaki and fish dishes.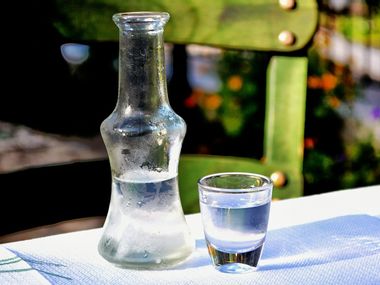 ...that over 3,000 islands belong to Greece?
...that there are over 20 winter ski resorts in Crete?
...that the official name is not Greece but the Hellenic Republic?
...that the blue paint on the roof domes is supposed to drive away evil spirits?
...that the Egyptian queen Cleopatra was Greek?
...that the Olympic Games originated in Greece?
...that only men are allowed to enter the holy mountain Athos?
...that in Greece your name day is usually celebrated more than your birthday?
That's why
cycling holidays

with Eurobike


Advantages

that convince