Continuous expansion

of cycle paths
In these walls, influenced by the Romantic and Gothic period, many novelists have been at work. Gustav Meyrink let his Golem stroll, Kafka created his work 'The Verdict' and 'Metamorphosis' and Milan Kundera wrote 'The Unbearable Lightness of Being' there. It would be a crime however to reduce the Czech Republic to only its capital, since the remaining country also has sights to offer, equal to the ones in the capital which can be easily visited during a cycling holiday. This is not least because of the Czech tourist association KCT, which since 1989 created an extensive network of cycle paths and who are still expanding it continuously.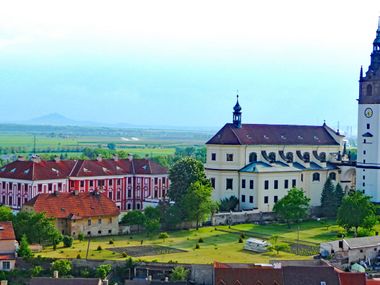 Central point of many European cycle path networks
The Czech Republic recognised the potential of gentle tourism early on. In a joint effort together with clubs and local initiatives they have created an extensive cycling network perfect for bike holidays. Today this country is not only geographically the heart of Europe, but it has also established itself as a central hub for cycling tours. Routes lead from the Czech Republic to Dresden or Passau and offer excellent conditions for comfortable cycle tours. Bohemia in the West and also Moravia in the East are both very interesting and worth a visit to activity-loving holidaymakers as there is a well-developed infrastructure such as inns, restaurants and sights in places along the routes. Due to all of this, the Czech Republic has developed into a true paradise for cycling holidays, which we at Eurobike like to provide you with. As always, our complete service and care is included as standard.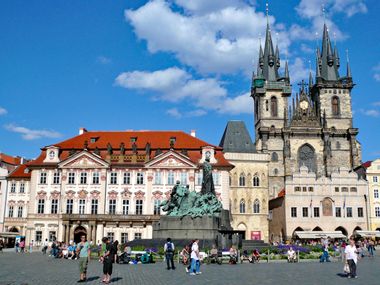 Our
cycle tours in the Czech Republic
That's why
cycling holidays

with Eurobike


Advantages

that convince