Use the functions of an
SLR camera
A professional photographer doesn't take photos with their smartphone. They use an SLR camera. Even as a layperson, you can confidently use a professional camera. The photographer's tip: Use the ISO automatic function. As soon as the camera is turned to it, it thinks for the photographer. But what is ISO anyway? It regulates film sensitivity – the more sensitive, the less light is required for the photo, for example.
Furthermore, professional cleaning of the lens is important. At the sea the lens can quickly be splashed with water or dust particles obscure the view. The solution: the lens has to be cleaned. Warning: never use a handkerchief! Take a microfiber cloth or a piece of cigarette paper. Both work perfectly and do not leave scratches on the lens.
By the way: Always having a second, fully charged battery with you never hurts!
The
right perspective

counts
Everyone knows the classic holiday photo of the famous sights. How about changing your perspective and maybe moving towards the floor? Lie on your back or stomach and take pictures from this angle. You'll take completely different snaps!
The scale is also important. Particularly small objects don't look the same in photos as they do in reality. In order to show your loved ones at home how gigantic the waterfall is, you should not only look at it, but also an object as a size comparison.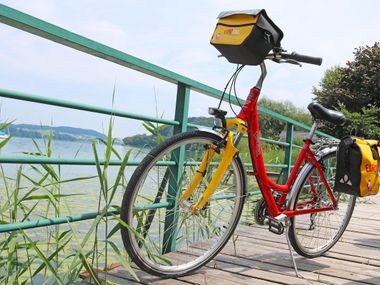 Nice
play of light

for taking photos
Even if you want to sleep in while on holiday – hard-working cyclists sometimes have to hit the pedals earlier to get the perfect photo. Or postpone taking photos to a later hour. Because especially in the early morning or in the evening you have the best light. It looks warmer or colder than at lunchtime, but every photo comes out better at this time of day.
And if the SLR camera is at home, there are some helpful apps that you should definitely download onto your smartphone. Every holiday snapshot is sure to be a success, and the photo may well have wall potential!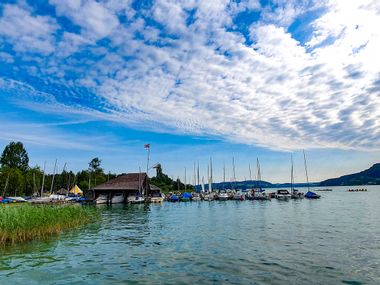 The
top camera apps

for holidays
Countless free photo editing apps for Android and iOS can be downloaded from the Play or App Store. We have selected the best for you. This should make your holiday photos look professional.
Collections, collages and frames: Do you like to pack several photos in one picture? Or embellish holiday memories with a colourful frame? With the PicCollage app, everyone can create collages with a few simple steps and decorate them with summery frames. However, to remove the watermark you need a subscription.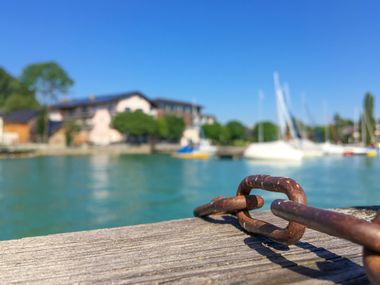 The classic: Photographers use Adobe Lightroom as a daily tool for digital image processing. There is also a free counterpart for beginners and home users. The app for both operating systems also includes extensive functions, including selective corrections.
Fast photo editing: Whether cropping, lightening or placing a filter over a photo: with the snapseed app you are in good hands when it comes to quick and easy photo editing. The functions of this app go even further. You can also set a vignette or depth effects here.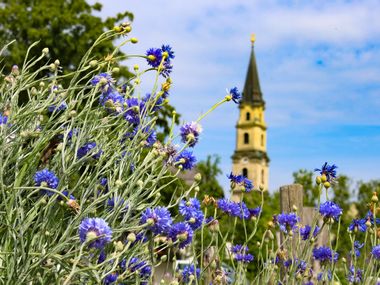 You see, with a little intuition, a good eye and a little imagination, every holiday memory can be captured beautifully. Press the shutter button and fill your photo album!