Tips from the Eurobike team
If you are inattentive when purchasing a new bike, or are badly advised, your cycling experience can quickly become a pain. Slippery pedals, screws that rust quickly or an uncomfortable saddle diminish driving pleasure, and one wonders: should I have stuck with my old bike?
The Eurobike team has the tips on what to look for in a new bike. Whether it be fixed or hub gears or how to know the correct frame size for the rider.
Read also our tips for the correct bicycle saddle
Old wisdom: When a new bike is in the garage, you will be raring to hop on! A bike that has gotten old has many shortcomings, a rusty chain and worn tyres, it will eventually fall short of your demands. Hands, buttocks and feet all come into contact with the bike, so it needs to be right.
The range of bikes is now large. Before you enter a store, you should consider, as much as possible, which routes you'll be cycling on. Should it perhaps be a commuter bike, that you can use to go shopping? Do you want to travel with a trekking bike and maybe pull the kids along in a trailer? Or do you prefer a stylish bike that will get you to the nearest ice cream parlour and back quickly and efficiently? The clearer the intended use is outlined, the more likely it is that you'll be happy with your new bike.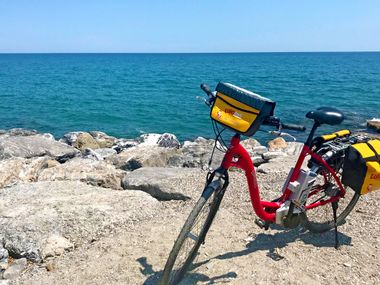 How expensive should my new bike be?
How much money you spend on a decent bike depends on how much you plan to use it, and for what. Therefore, this is deciding factor. For off-road driving you need more suspension than well-paved roads. The angle of the handlebar is dependent on the physical condition of the rider. In principle, for a good city and sports bike that is not immediately affected by rust, the price is 900 euros and up.
Starting at this price, the gears, brakes and lights are more robust, and you can assume that screws and cables are made from high quality material.
Tip: You want to spend less money, but not sacrifice on quality? Ask your retailer for last year's models!
Tip: You want to spend less money, but still do not sacrifice quality? Ask the retailer of your choice for last year's models!
Which gear system

is the right one?
Hub or derailleur, which is right for me? For bike-newbies the gear system doesn't really matter. The main thing is to get from A to B. However, if you know something about bikes, you'll usually have a personal preference. Basically, the gear type is a matter of taste.
The derailleur needs more care than a hub gear, but it is usually easier and usually offers a finer switch. The hub gear is the carefree variant. Those cycling mainly on flat roads, a three-speed version usually suffices. But if you're tackling hills, the Eurobike team recommends an eight or nine-speed gear system.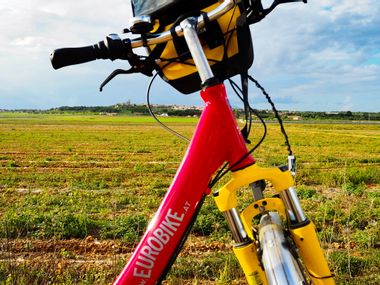 As you can see, all bikes are not made equal. If you decide to buy a new bike, find out in advance what properties your new ride should have. Read more tips on what to look for when buying a bike.