Andalusia was one of my priorities this year when checking our cycle tours in Spain. A few years had passed since I met our station manager José Luis and his team. There was a lot of news on both sides, what's new in the Obertrum head office? What has happened in Andalusia? Anecdotes were exchanged during an excellent shared lunch. Thanks again to José Luis and his wife for all their homemade Spanish specialities.
Then we started cycling! Unfortunately I couldn't join the trip from Malaga to Granada and the Alhambra so I started my trip on Monday morning in Antequera. There I met other participants and Maria Luisa and Alejandro explained the route and adjusted our bikes to fit.
…via Cordoba…
Then I had to say goodbye to my fellow cyclists again, because my schedule unfortunately did not allow the advertised stage progression and I set out on my own, first in the direction of Lucena, on to Cordoba and finally to Seville.
The vast expanse of the landscape really impressed me! Olive groves and wheat fields as far as the eye can see. Ideal for switching off, I thought to myself. And I succeeded in spite of 'work'. As if in a trance, I cycled miles and miles and let my thoughts wander. Nothing bothered the rhythm of my pedalling and breathing. The sparse population of the region certainly helped, because although the route is mostly on rural roads, you seldom come across traffic between cities.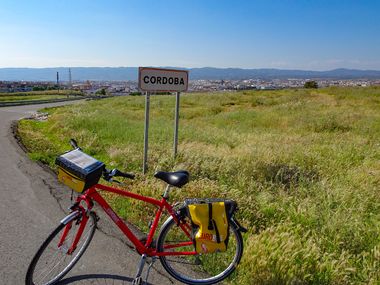 So I was almost surprised when suddenly the next city appeared on the horizon and life started to buzz again. Of course I got infected by it and, after a shower in the hotel, immediately went out to explore the narrow streets, wide squares and quaint Bodegas. Incredible buildings impressed me in Cordoba, Carmona and Seville. It was a beautiful contrast between the silence and bustle. Probably like the flamenco…sometimes quite sad, sometimes loud and full of the zest for life.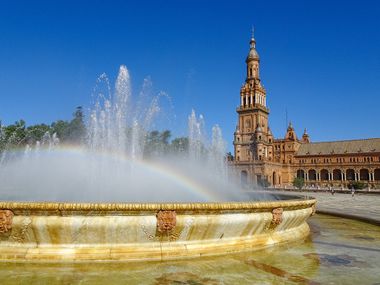 The conclusion of my trip to Andalusia? Stage locations and programme are perfect! The route is exhausting, but with a little condition is feasible. You will fall into the almost hypnotic expanse, but you can really enjoy the landscape to the fullest. Oh yes, there is something to improve. In two to three stages we will change hotels to offer our guests even more comfort and regional ambience.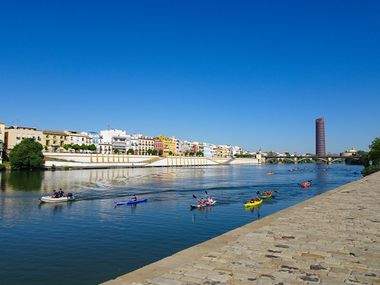 I would be happy if José Luis and his team could meet more of our guests in Andalusia. And who knows, maybe well see each other personally for a few tapas under the Spanish sun…