Thursday, 08.08.2019 – first meeting and check in at
Lauterbach
The start of this year's hr4 cycle tour starts in the romantic village of Lauterbach. On the Berliner Platz, which alone is worth a visit with its half-timbered and stone houses.
'The 2nd Generation' provides rock 'n' roll to boost moods and motivate over the next days of cycling.
Friday, 09.08.2019 – first cycling stage from Lauterbach to
Fulda

(about 55km)
Together, the tour starts on the natural Fuldaradweg direction to Schlitz, where the first break is scheduled. Another break is planned in Gläserzell. The destination of the day's stage is the cathedral city of Fulda, where Fulda Gourmet Festival attracts with extraordinary delicacies from the region's top chefs. Musical entertainment is provided by the a capella quintet 'VOXID'.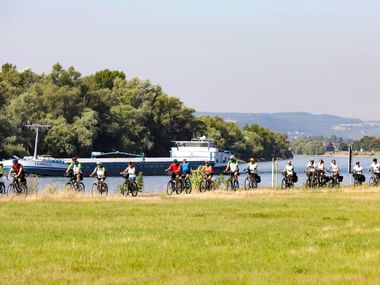 Saturday, 10.08.2019 – second day of cycling from Fulda to
Bad Solen-Salmünster

(about 57km)
Via Flieden and Steinau the route continues on the second day of cycling through the inviting meadows of Kinzig Valley to Bad Soden-Salmünster. In the spa town the end of the day is celebrated at the Kurparkfest with Marc Marshall. The Kurpark fest has a unique atmosphere, lots of music and tasty food. It has been running since the seventies and has established itself as the biggest festival in the region.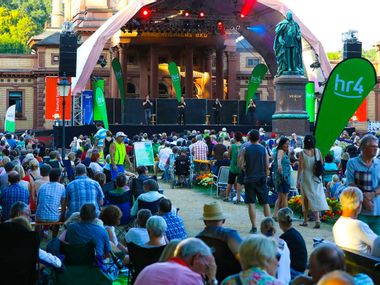 Sunday, 11.08.2019 – third stage from Bad Solen-Salmünster to
Lauterbach

(about 56km)
On the third day of cycling, the volcanic cycle path leads back to Lauterbach. A relaxed and varied tour through river landscapes and over the route of the former Oberwaldbahn means nothing stands in your way.
Find out more about the hr4 cycle tour, further information, conditions of participation and the registration form can be found on the hr4 homepage.