Take a photo with the Bremen Town Musicians before reaching the dune coast in Cuxhaven and relaxing in the Moor Therme in Bad Bederkesa. Beautiful towns include Stade and Buxtehude, and in Worpswede, you can indulge in art.
Welcome briefing and distribution of rental bikes (if booked). Discover the historic old city of Bremen.
Variant 90 km: You follow Weser cycle path to the north through Lemwerder, Elsfleth, Brake and Nordenham. By ferry (optional) you go to Bremerhaven.
Variant 70 km: You cycle on a direct route from Bremen to Bremerhaven.
Enjoy the colourful and lively impressions on your bike route today. You cycle on asphalted roads through the land of Wursten before you reach Cuxhaven, the well-known harbour city.
Today you cycle into the heartland. Along small roads you reach the health resort Bad Bederkesa with thermal spa. A nice lake makes sure that you will have a refreshing bath after your bike tour.
You go via Hechthausen and Himmelpforten along the river Oste to the 1000-year-old city Stade. Visit the historic town hall, the old harbour and the churches of St. Cosmae and St. Wilhadi.
Manors and farm houses are accompanying you on your way to the city of Jork. You should stroll through the city and visit the half-timbered houses and the town hall. Your overnight stay is in Buxtehude which is famous as tale and muse village
Enjoy the pleasures of cycling on the new cycle path between Hamburg and Bremen where you pass the villages of Hollenstedt and Sittensen before you reach Zeven.
Moor and moraine, forest and heath, dunes and ranges: the wide meadow landscape accompanies you along the romantic artist village Worpswede. It is the home of painter, sculptor and musicians since generations. By bike or Moor-express (every Saturday and Sunday afternoon) to Bremen. In the afternoon individual departure or extension of your stay.
Other variations of this tour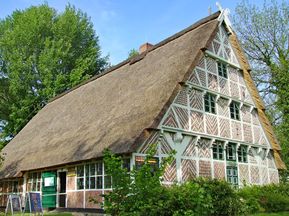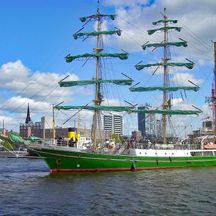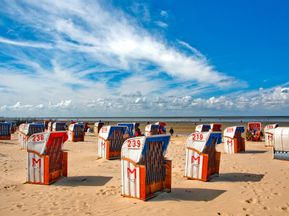 ©
Copyright 2008 Dietmar Baumanns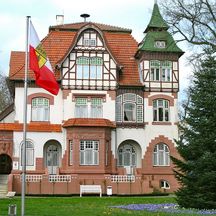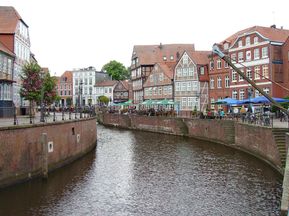 Easy - all routes lead through flat and slightly hilly terrain. You cycle on asphalted or paved roads, side roads and cycle paths. This tour is convenient for beginners or groups.
Category: 3***- und 4****-hotels and guesthouses
Prices per person in EUR
Further details about this tour
Included
Accommodation as already mentioned
Breakfast
Welcome briefing (German, English)
Luggage transfer
Carefully developed route description
Detailed travel documents 1x per room (German, English)
App for navigation and GPS-data
Service-hotline
Optional
Bike rental, including rental bike insurance
Arrival / Parking / Departure
Bremen train station
Hamburg or Hannover airport
Parking garages close to the hotel, no reservation possible
Things to note
Tourist tax, if due, is not included in the price!
Train journey with Moorexpress to be organized by your own
Further important information according to the package travel law can be found here!
This tour is a partner tour.
Join us in achieving greater sustainability by choosing our digital route book, rather than the printed version. As a small thank you we will give you a discount of €20 per room.
Other tours

that might interest you