By bike along
Sweden's west coast
Have you heard of the Kattegatt? No, it has nothing to do with cats, although translated it means something along the lines of cat hole. However, it is the area between Denmark and the west coast of Sweden. Are you wondering about its name? It probably comes from the fact that this body of water was a feared area by many sailors due to it being so narrow. Several wrecks of sunken ships can still be found on the seabed of Kattegat.
But from the land, the strait seems to be peaceful and forms the perfect backdrop for an unforgettable cycle tour along Sweden's west coast, we think. The gentle sound of the sea and screeching seagulls accompany you on your way from Helsingborg to Gothenburg and dreamy fishing villages, white sandy beaches and rugged cliffs line your cycle path in this wonderful area. Anyone looking for tranquillity, natural beauty and the rugged charm of the lake will feel safe and welcome here.
The two
most beautiful capitals

in Scandinavia
Sweden isn't only about breathtaking landscapes, traditional villages and the vast sea, it is also the location of one of the most beautiful cities in the world. Stockholm captivates with its clean cityscape and perfect mix of modern and old architecture. When you stroll through the cobblestone streets of the old town, the Gamla Stan, you immediately notice how well-kept the city is. Over fifty bridges connect the mainland to the fourteen islands on which Stockholm was built. You will hardly be able to tear yourself away from this city, so delightful is the Venice of the north. But if you manage to, the vest thing to do is go on an unforgettable cycle tour towards Denmark. Our cycle tour from Stockholm to Copenhagen takes you to the most beautiful places between the two capitals, which are just as enchanting as each other.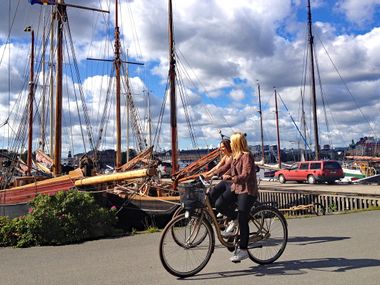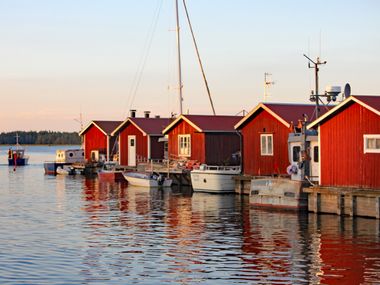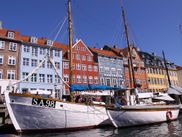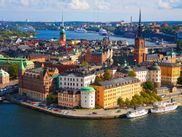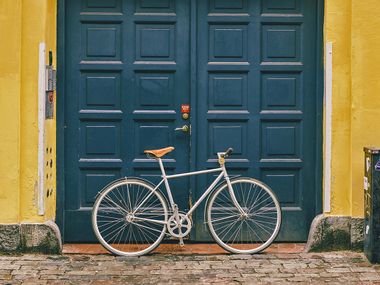 Home cooking how you like it
Speaking of charm, it's not only the country itself that deserves our attention, but also the Swedish cuisine. Honest, simple, seasonal and delicious, the Swedish chefs serve us the most colourful creations and the tastiest dishes that, when you close your eyes, take you on a journey into childhood. Fish, seafood, regional vegetables and hearty sausages are just as convincing as the sweet treats and authentic home-style cooking. Here are a few tips on which dishes you should definitely try on your next cycle tour in Sweden:
Köttbullar – The Swedish national dish consists of meatballs with mashed potatoes, cranberries, cream sauce and cucumber salad. Simply delicious!
Gravad lax – Of course we know this, but in Sweden the cold marinated fish tastes even better.
Janssons frestelse – Is a fragrant potato and fish casserole, which translates into something along the lines of Jansson's temptation.
Isterband – The hearty sausage tastes best with pickled cucumbers and potatoes.
Surstromming – Is certainly not for everyone, but should be tried. The fermented Baltic herring is traditionally not eaten until the third Thursday in August.
Kanelbullar – Famous Swedish cinnamon rolls are prepared here with a lot of love.
Knäckebröd – That's self-explanatory.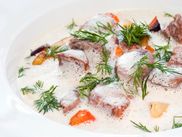 ©
Jakob Fridholm/imagebank.sweden.se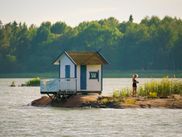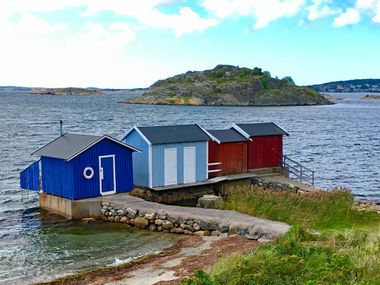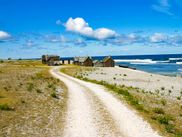 Gotland –
the pearl

of the Baltic Sea
Gotland is Sweden's largest island and is something special. And on top of that, it has the reputation of being perfect for a cycle tour. With its extensive cycle paths and idyllic landscape, every pedal stroke you take on the island is fun! The impressive backdrop with metre-high limestone columns, secluded beaches and typical Swedish wooden houses do their part to ensure this cycle tour won't be forgotten. This and much more awaits you on our varied Gotland round trip.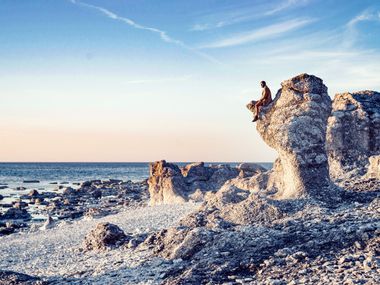 ©
Lucas Günther/imagebank.sweden.se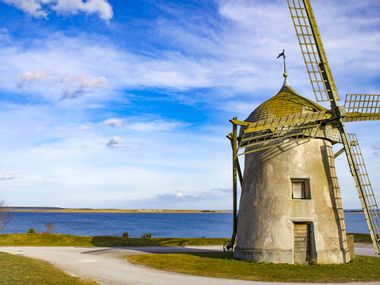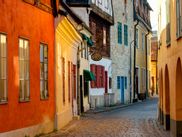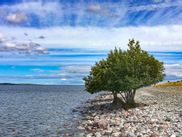 Magical

tours on two wheels
We are sure: You will truly love this country. The dense forests and countless lakes create a picture that is straight out of a picture book. You would almost think that Pippi, Tommy and Annika could ride past little uncle when you cycle though a Swedish village with its typical red wooden houses. The country is idyllic, the people are courteous and friendy and in summer the sun shines almost around the clock – you can only be in a good mood. If you are lucky enough to secure a travel date for Midsummerfest, the summer solstice, don't be disappointed if you find deserted cities. Because at the end of June the Swedes go to the countryside to celebrate the longest day of the year, to spend time with their families and indulge in good food.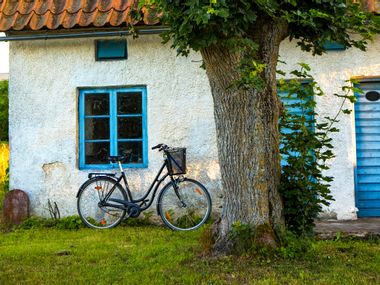 ©
Elisabeth Edén/imagebank.sweden.se