Life without Riesling is possible –
but boring!
Did you know that the Palatinate is the largest wine growing region for Riesling in the world? The most popular grape variety in the Palatinate is grown and cultivated on around 6,000 hectares. With a lot of success, you might think, because after all, the Palatinate and Riesling belong together like Bavaria and Weißwurst.
From poor man's food to the
Chancellor's favourite dish
When you go on a trip to the Palatinate, you can't avoid trying a dish that might not immediately catch you eye: we are talking about the 'Pfälzer Saumagen' (Palatinate pig's stomach). But even if the name is not particularly appetising, as is often the case in life, it's what's inside that's important. Basically, the Plälzer Saumagen is a king of coarse sausage, which consists of pork, potatoes, sausage meat and aromatic spices. Whether served cold or warm, the Saumagen is THE speciality of the Palatinate and can be found on almost every menu in the region.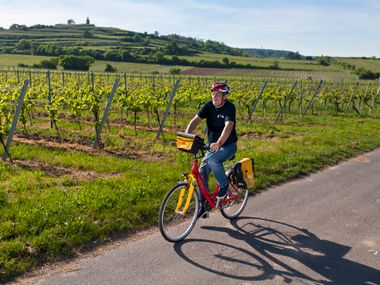 ©
Copyright 1999 Adobe Systems Incorporated
Delicacies

lining the cycle path
But no matter where you go in the Palatinate, the best food is always provided. For example, the sporty Palatinate cycle tour takes you to Neustadt an der Weinstraße, where you should not only try the excellent wines, but also the heavenly 'Dampfnudeln' with wine sauce. When visiting the cathedral city of Speyer on the tour Speyer – Heidelberg – Worms, you should allow yourself enough time to indulge in the specialties of the region. 'Flääschknepp' (meat dumplings with horseradish sauce), grumbeersupp with Quetschekuche (potato and plum cake) and Kesselfleesch are just a few of the culinary temptations you will find in the Palatinate. And a glass of 'Neie Woi' (new wine) and the menu is perfect! Tuck in!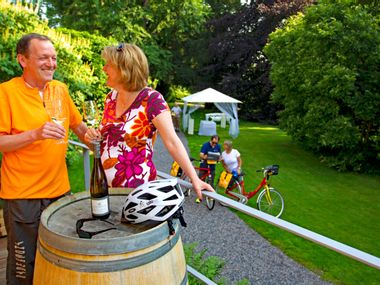 What you might not know about the
Palatinate

:
The famous Palatinate truffles are not really truffles, but rather black, pickled walnuts. You need to try them!
Around 80 different types of fruit and vegetables are grown and harvested in the Palatinate. Due to the mild climate, even kiwis, lemons, figs and melons thrive here!
The favourite dish of the late Chancellor Helmut Kohl was Pfälzer Saumagen. In the 80s and 90s he received all that a place in world politics offers but always served his guests Pfälzer Saumagen.
It will come as no surprise to read that wine consumption in the Palatinate is among the highest in Germany. Well, if you're sitting at the source…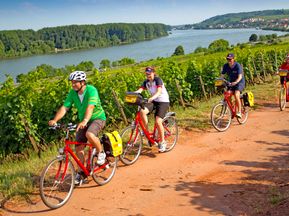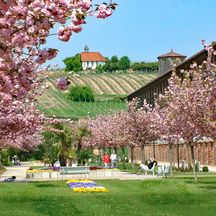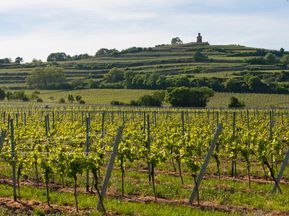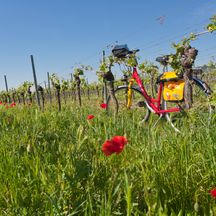 Do you count yourself as a foodie among cyclists and are not averse to a good glass of wine? Then the Palatinate is the right destination for you! Get in touch with us now! We will be happy to help you book your culinary cycling holiday in the Palatinate!