More
cycling regions

in southern Germany
By bike heading south, in the
direction of the sun
Southern Germany is a patch of earth where the Lord made a great deal of effort. Glittering lakes, breath-taking cities and lined with impressive mountain scenery. There are so many beautiful corners in sunny southern Germany to travel on the bike. Would you like to visit the beautiful mountain world of Bavaria, pass the Starnberger See and eat Weißwurst in Munich? Or discover the Chiemgau with Bavaria's largest lake, which is a playground for die-hard cyclists. Or would you rather flirt with the enchanting Palatinate and wine regions, which could have sprung straight from the pages of a picture book? Of course, Lake Constance Cycle Path in the border triangle has a very special charm.The offer sounds seductive – you can hardly decide. But you do not have to. No one said you can only take one cycling trip per year in southern Germany…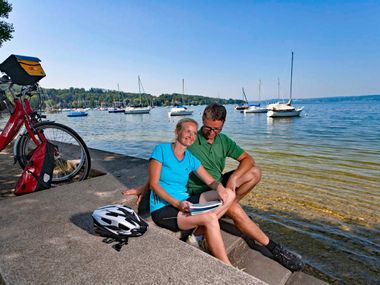 The whole world knows and loves Bavaria for its beautiful mountains, the traditional dress, hearty regional cuisine and of course the Oktoberfest. But Bavaria is also the perfect location for some of our most popular cycling tours. It has idyllic lakes, towering mountains, historic towns and perfectly maintained cycle paths. Every year, the enchanting Lake District of Munich with its fabulous bike trails inspires a large number of satisfied Eurobike customers. And the cycle tour along the Romantic Road and Bavarian lakes regularly triggers enthusiastic calls from our guests. And do you know that you can also cycle along the Danube Cycle Path or Altmühltal Cycle Path?Well then…off to Bavaria!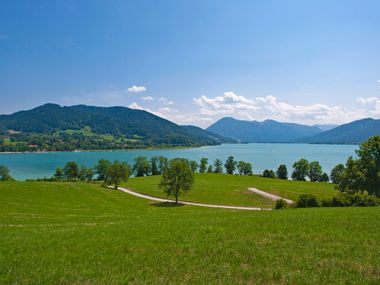 The fairy tale Palatinate won't only delight wine lovers. Cycle through romantic vineyards, delightful valleys, pretty little towns and don't miss a wine tasting. The second largest wine growing region in Germany impresses guests with charm and hospitality. The Palatinate Wine Centre-based Tour in Bad Dürkheim is particularly popular. But the tour Speyer – Heidelberg – Worms has that certain something that attracts a variety of enthusiastic cyclists every year. Be inspired by the beautiful Palatinate!
Germany's largest lake in the border triangle has always been a magnet for holidaymakers from all over the world. And it's also very popular with cyclists. The beautifully landscaped paths, the enchanting scenery and the comfortable hotels in this region make a cycling holiday the highlight of the year. Take your bike on the Lake Constance cycle tour between Germany, Austria and Switzerland and enjoy a varied ride. Or perhaps a distance tour? How about a cycle tour from Lake Constance to Lake Königssee? An experience you won't forget in a hurry.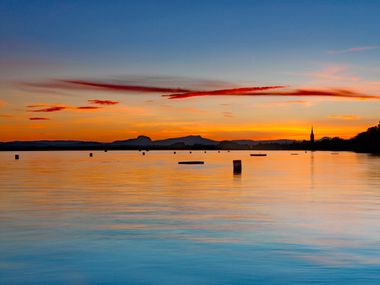 Dense forests, lush green meadows and the impressive blue of the river are your constant companions on the Main Cycle Path. Visit charming towns, taste a glass of fruity Franken wine and enjoy time to yourself on your bike. How about the shorter version of the Main Cycle Path from Bamberg to Aschaffenburg?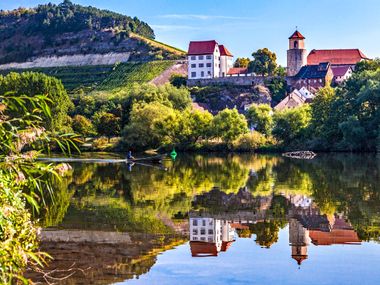 ©
Radweg-Reisen GmbH / Thomas Bichler
…that Bavaria is not only the largest, but also the oldest Federal State in Germany?

…that the Palatinate is also known as the German Tuscany due to the southern flora?
…that Lake Constance actually consists of two lakes with one connection?

...that Lake Cheimsee is the largest lake in Bavaria, but Lake Starnberg has more water?
More
cycling destinations

in Germany