Really something
completely different
Let's be honest: Eastern Europe isn't really one of the more popular European travel destinations. But we disagree! You will be surprised at how diverse the European countries are for us cyclists. Historic cities with remarkable cultural heritage, peaceful lakes, a picturesque landscape as far as the eye can see, beautiful cycle paths and an authentic charm.
The country and people here impress more and more of our guests every year. Look forward to some unknowns paired with the well-known service from Eurobike!
The
most popular bike and boat tours

in Eastern Europe
Bike and boat in the Czech Republic
The friendly Czech Republic is also worth a visit by bike and boat! The golden city of Prague, the colourful forests and the beautiful landscape make the Czech Republic a paradise for cyclists. The extremely friendly population and the wonderfully tasty cuisine completely convinced us of the qualities of the Czech Republic as a bike and boat destination.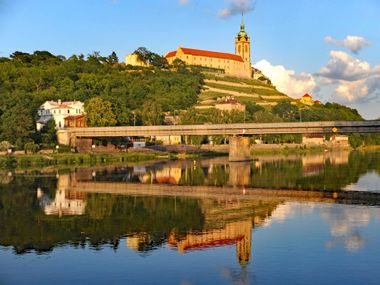 Useful information

about your bike and boat tour in Eastern Europe
The Eastern European climate
Eastern Europe is predominately characterised by a continental climate. The temperature differences between summer and winter are very large and get bigger as you head further east. The Eastern European countries warm up very quickly in the spring, but cool off just as quickly in the autumn. You can expect warm temperatures in summer, but you should also be prepared for colder days. In general, the weather in Eastern Europe has proven to be ideal cycling weather.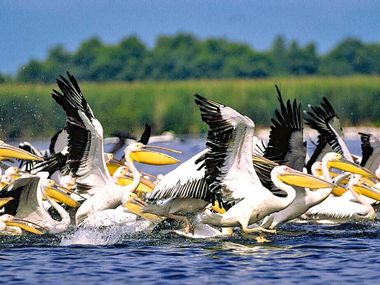 The Eastern European
cuisine
You'll certainly be excited by this chapter. What can cyclists and guests expect from a culinary point of view in Eastern Europe? The national dish in the Czech Republic is roast pork. In general, Czech or Bohemian cuisine is similar to that in Austria. Goulash, meatloaf, dumplings are all well-known dishes. The Roman national dish, for example, is a very firm corn porridge. Other important components of the local cuisine are sheep's milk and mutton. Polish cuisine is widely known for bigos - a stew made from sauerkraut and various types of meat, pierogi – dumplings with various fillings and Barszcz – a beetroot soup. Look forward to a varied choice of dishes and new flavours!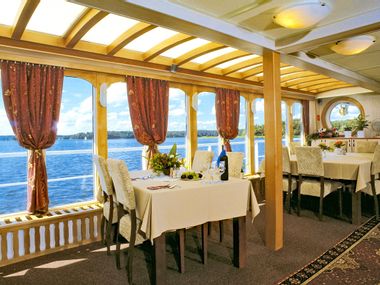 …that Poland has the highest diversity of wildlife in Europe?
…that the only woman to receive the Nobel Prize several times came from Poland? We are of course talking about Marie Curie. She actually received the two prizes in two different fields.
…that Poland is the country with the most lakes in Europe, after Finland?
…that Bucharest, the capital of Romania, is also called little Paris?
…that the average Czech drinks around 162 litres of beer a year?
…That the Czechs greet each other with the sailor's greeting Ahoy?
More destinations

by Bike & Boat