Uncomplicated, well organised and professionally looked after – this is how a cycling holiday should be!
Cycle tours to suit
every taste:

discover our types of travel
Tastes and preferences differ – this is the case in all areas of life. And there are many different types of travel on our cycle tours. We have something to suit every taste and no wish will remain unfulfilled.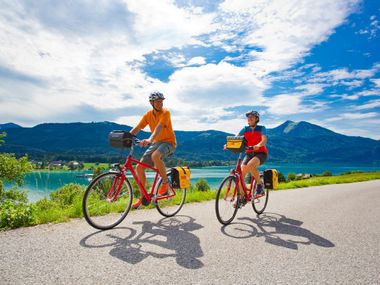 Cycling holidays
across Europe
And the selection of travel destinations leaves nothing to be desired: from far north to the southernmost point of Europe, you will find a large selection of wonderful cycling travel destinations on offer. Would you like to let the Mediterranean wind blow around your face? Then you are sure to find the right tour in Spain, Portugal or Italy. Majestic mountains, lush green landscapes and crystal-clear lakes await you on our cycle tours in Germany, Austria and Switzerland. Or do you prefer the far north? Then you will feel right at home on one of our cycle tours in Sweden or Denmark. But other destinations such as France, the Netherlands or Great Britain attract with wonderful cycle tours too. We look forward to your enquiries about our many cycle tours across Europe!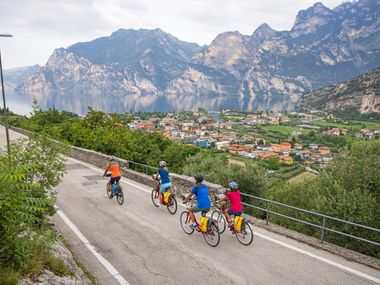 Cycling holidays for every
ability level
Some people are looking for a sporty challenge, others want to take it easy on holiday and others still are looking for a simple family cycle tour so they can travel with young and old. Of course, we take the different needs and fitness levels of our guests into account and therefore offer cycle tours in four different tour characters. Easy, medium, challenging and athletic are available – there is something for everyone.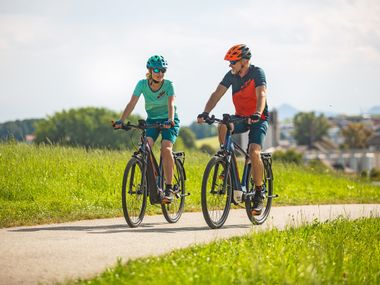 Whether spring, summer, autumn or winter – the enthusiastic cyclist thirsts for great routes, new destinations and unforgettable cycle tours all year round. After all, the sun is always shining somewhere in Europe. Are you the type of cyclist who can't get enough of spring blooms? Or would you prefer to combine your cycling holiday with a beach break in summer? Many swear by the colourful autumn as the best time for cycling, as the temperature and landscape at this time of year are optimal and simply beautiful. And still others are drawn to the south in winter, when it's cold and snowing at home. Whenever you choose – our cycle tours are always perfectly organised and tailored to meet the needs of our guests.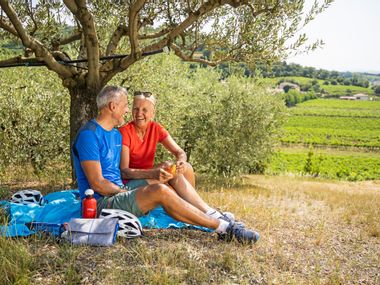 Simple and straightforward –
this is how you will find your perfect cycle tour
Are you still looking for the perfect cycle tour for your holiday this year? Do you have ideas but don't know how to look for them? No problem! Our travel search will filter a selection of suitable tours for you. Simply enter the desired trip duration, type of tour, the tour character and of course your favourite destination in the search engine and find out what we propose. We would also be happy to advise you personally on our tours and answer your questions.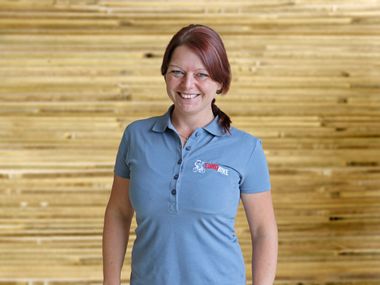 Travel inspirations

for your next cycling holiday