France, it couldn't be more
beautiful
Travellers around the world admire Provence as the most beautiful landscape in France. Violet lavender fields, dark grey limestone cliffs and the deep blue sea – a colour explosion second to none. That's Provence. Immerse yourself in a Provençal dream of beautiful cycle paths, interesting cities and impressive landscapes. At the end of your cycle tour in France with Eurobike, you will discover the South of France is even more beautiful than in the postcards.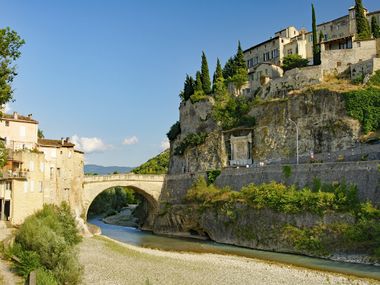 The
most beautiful

cycle tours in Provence
Our tour tips
Provence and Camargue
Beautiful cycling days await you on this romantic cycle tour. Orange, Chateauneuf-du-Pape, Avignon, Nimes…collect wonderful memories of the country and its people and experience France in an authentic way.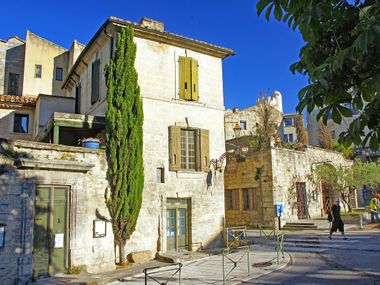 Questions and answers

regarding your cycle holiday in Provence
Sorry! No FAQs were found. Please try again with a new search term.
We offer the following self-guided cycle holidays in Provence, including luggage transfer:
All cycling tours currently offered in Provence are classified as tour character "medium". This means that you should already be somewhat experienced or have a good basic level of fitness. Nevertheless, the focus of tours in this category is on enjoyment.
In Provence, a lot of cooking is done with garlic, tomatoes and olive oil; due to the location, Mediterranean cuisine has a great influence. Popular dishes are the fish soup bouillabaisse, ratatouille or lavender jam as a spread.
The ideal time for our cycling tours in Provence is from mid-March to October. If you want to experience the unique lavender blossom, a tour between mid-June and early July is recommended.
Useful information

about your cycling holiday in Provence
Southern summer awaits you in Mediterranean Provence. But it's not only in summer that Provence is almost ideal for us cyclists. Provence enjoys approximately 3000 hours of sunshine per year. From March you can expect pleasant temperatures of about 20 degrees. And autumn is still warm enough to take a cycle ride in Provence until October. Perfect weather or a perfect cycling region.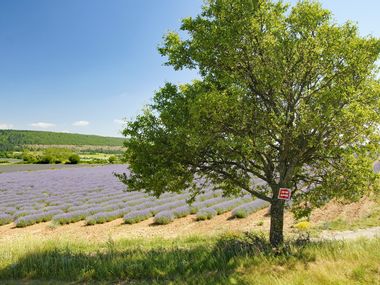 As in the rest of France, cooking, eating and enjoying food is important in Provence. Due to its geographical location, the cuisine of Provence is influenced by the Mediterranean diet. The most important ingredients in Provencal cuisine include garlic, tomatoes and olive oil. Dishes such as the world-famous fish soup, the Marseille Bouillabaisse, ratatouille or lavender marmalade have made Provencal cuisine world-famous. Look forward to heavenly delicacies that delight the palate and soul.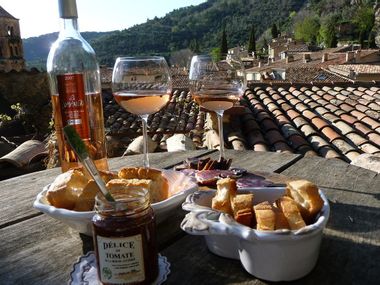 The
most beautiful sights

in Provence
The Amphitheatre of Arles
The Pont du Gard near Nimes
The Theatre of Orange
The remains of the Pont d'Avignon
The Palais des Papes in Avignon
The church in Beaucaire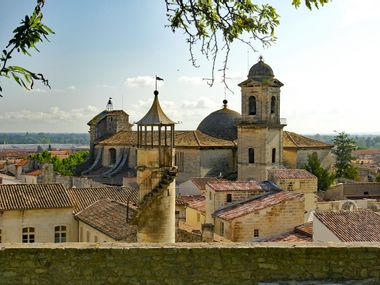 The sweet scent of lavender hangs almost continuously in your nostrils from June to August, when you cycle through the blossoming lavender fields. Because there is a boom in Provence. But what you see and smell here on the endless lavender fields is mostly not lavender, but lavandin, a subspecies of lavender. True lavender is less productive than lavandin. It begins to flower after four years and grows mainly in the mountains. The precious lavender oil is not only used in cosmetics, but also in naturopathy and in the kitchen. In addition, the sweet fragrance is an insect repellent and is therefore very often dried and hung in the wardrobe to keep moths away. But even those who don't much like the smell of lavender, will be impressed by the sight of the beautiful fields.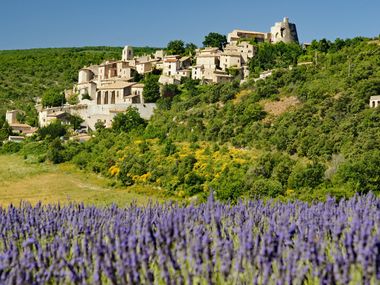 …that Europe's largest canyon is in Provence. It is the Verdon Gorge.
…that Marseille is the sunniest city in France with more than 2800 hours of sunshine per year?
…that Provence is also called the land of light?
…that the famous painter Cèyanne found his muse in Provence and painted the same mountain over 200 times, the Montagne Ste Victoire?
…that no Provençal chef cooks with the famous Herbs de Provence spice blend? In this country, you do not cook with dried spice mixtures, but the fresh herbs.

I am looking forward to your requests, wishes and suggestions!
One call to vacation bliss
Monday - Friday: 09:00 AM - 05:00 PM
More
cycle destinations

in France