The
Eurobike Team

on the Danube
The Eurobike team is directly there for you on site. The Danube station in St. Florian am Inn near Schärding accommodates more than 2000 bicyles, about 10 percent of which are already e-bikes. Station manager Manfred Ettl and his team of around ten to fifteen people all work hard to help you with words and deeds on the cycle holiday you have booked. Do you have a problem with your bike or do you need insider tips for the tour? No problem! The staff at Schärding bike station know their way around and are always available for you.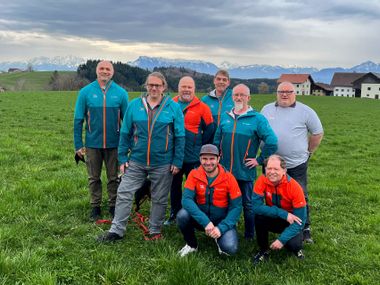 Go-ahead for the Schärding bike station
As the name Eurobike already suggests, we offer cycle holidays throughout Europe. Despite the great variety of destinations, Austria is still one of the most popular cycling destinations. In addition to the Salzkammergut region, the Danube cycle path in particular is very popular every year. That is why a decision was made a few years ago to establish a new bike station in Schärding. The groundbreaking ceremony in 2013 marked the start of the new building in St. Florian am Inn. This location in Schärding is perfect for providing the best possible on-site support for numerous tours and customers.
Tasks and To-Do's
The tasks for the team are very varied. Daily to-do's include bike- and luggage transport. And should a guest lose strength en route the bicycle transport is quickly converted into a passenger taxi. Another convenience of Eurobike is that the bikes and equipment are prepared for the guests and the travel documents are provided.
The employees also hold info talks with the cyclists. Also equipment care and a comprehensive bike service are among the tasks of the dedicated Eurobike team.
Facts

about the Danube bike station
Station manager: Manfred Ettl
Staff: 15
Bicycles: 2500
E-bikes: 250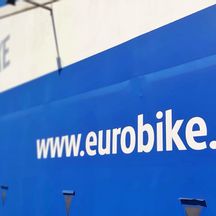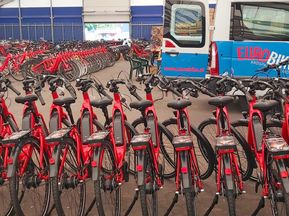 Supported

cycle holidays at the bike station
The Baroque town of Schärding is the starting point for our cycle holidays along the Danube Cycle Path. But the little town located on the river Inn is not only worth a visit because of the Eurobike bike station. With the sights and the lively town centre, the Baroque town delights many visitors every year. From there or also from Passau, the decision is yours, you cycle along the river Danube via Linz and Melk to the capital Vienna. This Schärding/Passau – Vienna tour is considered the most popular cycle route in Europe and is particularly impressive due to its diversity. Beautiful natural scenery and interesting historical cultural treasures await you.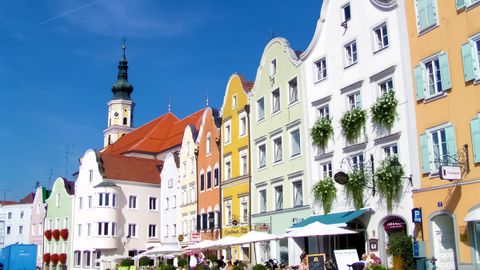 Other Cycle Holidays along the river Danube
So that you can enjoy your cycling tour carefree, Eurobike offers you perfect organisation and support on site. Our station staff will take care of welcoming you, handing over your travel documents, customising the rental bikes, transporting your luggage and many other tasks.