In the kitchen, in particular the old farm tradition has prevailed, which means quick and easy. Meat for instance is usually only grilled, as there used to be only one chimney used for cooking. This is why to this day game is still so popular, since farmers ate what they found in the area and wild animals were particularly common in the wooded North.
Fortunately, this tradition shaped Tuscan cuisine, because both locals and tourists experience culinary bliss here. And until now we have not even talked about the delicious, home-grown wine. So as you can see, one delicious highlight follows the next. So that you do not miss any specialities during a culinary cycling tour through Tuscany, just simply read on. We are sure your mouth is already watering.
A dish that goes far beyond Italian borders is probably 'Steak Florentine', in Italian 'Bistecca alla Fiorentina'. The "Bistecca" is a special part of beef which is seasoned with salt, pepper and lemon juice and then charcoal-grilled. The meat even comes from their own breed of cattle, the Chianina breed. It is bred both in the Chiana valley and the Arno valley and is the largest breed of cattle in the world. As a side dish, only Mediterranean salad or rosemary potatoes are often served, since the steak itself is teeming with flavour and fills up the plate. So if you like good quality meat, you absolutely have to try this speciality on a cycling holiday through Tuscany. Even if you have to dig a little deeper into you wallet, the steak is definitely worth it.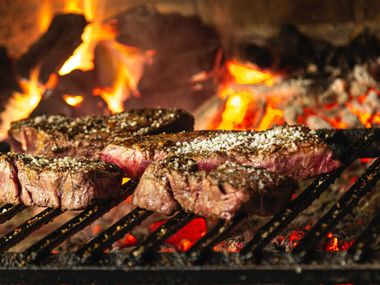 Pizza and pasta is always nice to eat, after all you are on holiday in Italy. And that is why you will find delicious pizzas and pasta dishes on almost any menu in Tuscany. One of the best known and most popular pasta variations are 'Tortelli Maremmani'. Easily confused with tortellini, this type of pasta is larger. These pasta pockets are usually filled with spinach, ricotta, wild herbs and nutmeg. Simple sauces such as butter and sage or a wild boar gravy go perfectly with it. It does not matter whether you are a vegetarian or a meat lover, this dish is sure to please everyone.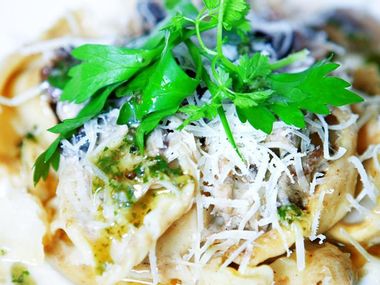 Due to the widespread cultivation of beans, the Tuscans are often referred to as 'bean eaters'. The beans can be found in a wide variety of dishes, i.e. soup, stew or just as a side dish. It is for instance the basic ingredient of the famous Tuscan vegetable soup 'Ribollita'. However the 'Fagioli all´uccelletto', Tuscan-style stewed beans in English, are particularly popular. These are prepared with lots of sage and throughout Italy are a popular accompaniment to pot roast and meat stew, Tuscan fried saussage or polenta.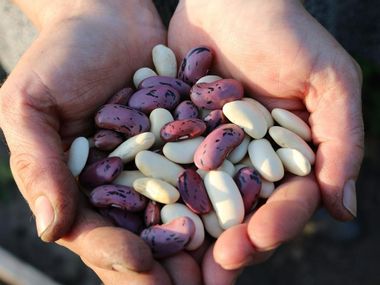 Although we have already talked about main courses and side dishes and your stomach is rumbling, we must not forget the most popular appetizer, Crostini Toscani. Since it is usually the first thing that is served to you before every meal are precisely these antipasti. Basically they are bread with a topping. Various spreads are spread onto the unsalted wheat bread "Pane Sciocco". The typical topping is liver pâté made with chicken
livers, capers, anchovies, olive oil, garlic and white wine. But Italians also spread other variations such as asparagus or artichoke paste onto the delicious bread. If you think that is it with the antipasti plate, you are mistaken! Since in addition Proscuitto toscano, Finocchiona (fennel salami) and Pecorino (sheep's cheese) are often served with it. A little tip, so that you have enough appetite left for the main course, it is better to share the antipasti.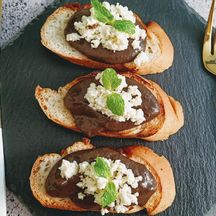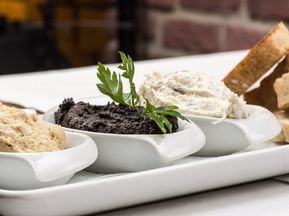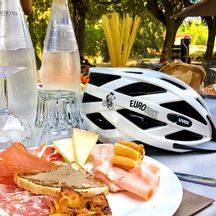 Each singe dish spoils the palate. But not only food invigorates the senses, but above all a good glass of wine. And you will find that it in every restaurant in Tuscany, since this region is known for its home-grown wine. Red wine is particularly popular here. The most famous wines include Chianti, Burnello die Montalcino, Morellino di Scansano, Carmignano, the list goes on. Unfortunately we cannot list every great type of wine, there are simply too many for that. So, taste your way through, you cannot go wrong with any wine. Alternatively you can get advice in the restaurant, the waiters will recommend the perfect vino for each course.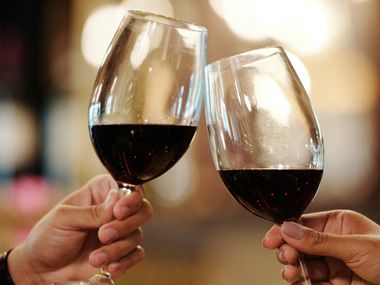 Where you eat what in Tuscany often depends on the geographical loation. Meat is preferred inland, freshly caught fish on the coast and game in the North. But no matter where you are currently cycling, the selection is huge and you are spoilt for choice. Multifaceted Tuscany is impressive in terms of scenery, culture and, above all, culinary delights. So let's go, hop on your bike and 'Buon Appetito!'
More
culinary cycle tours