Pumpkin seed oil

– the black gold of Styria
You either love it or you hate it. We are talking about the most typical product of Styria – pumpkin seed oil. The deep black oil is obtained from roasted pumpkin seeds and is used here to enhance almost all dishes. Styrian pumpkin seed oil is even a protected designation of origin, because no one knows how to extract this oil as well as the Styrians.
he strong, nutty taste is unique and gives salads, soups, meat dishes, egg dishes and even desserts an incomparable note that triggers delight in its fans. Try it – you will never want to eat your runner bean salad or pumpkin soup without it again!
Regional delicacies in the
Buschenschank
The Buschenschank is an Austrian speciality that originated in the 18th century. It is a tavern where a farmer is allowed to offer drinks and cold dishes made from home-made products. The operator of a wine tavern must be a wine or fruit grower and also produce their own drinks. Wine, cider, fruit juices and home-made products can be found on the menu. There is only cold food to eat. The Buschenschank classic without a doubt is the Brettljause. Roast pork, ham, smoked meats, sausages, cheese and various spreads accompanied by homemade black bread. This is the perfect end to a cycle tour, such as the tour along the Mur Cycle Path or the insider tip South Styria based in one hotel! And who can resist homemade strudel with Styrian apples or a warm Krapfen (like a doughnut)? A visit to a local wine tavern is an absolute must and should be at the top of your list!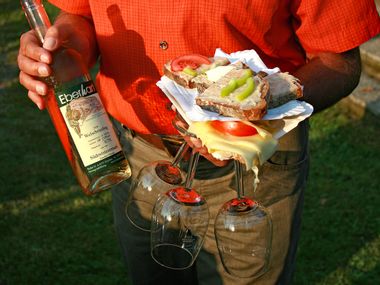 Sämling 88

– a special Styrian wine
Styria is not only known for its wonderful food, but also for its tasty wines. A very special variety, which is almost only available in Styria, is called Scheurebe or Sämling 88. It comes from crossing an unknown wild grape with the Riesling grape. This very fruity creation got its name from Mr Scheu, who finally found a product he was happy with after 88 attempts. The Scheurebe is a very full-bodied wine, but due to its strong residual sweetness it does not appeal to everyone. Other typical wines of Styria are the Welschriesling, the Morillon (Chardonnay) or the Grüner Sylvaner and of course the Müller-Thurgau. Taste your way through the wonderful variety of Styrian wines and choose your personal favourite!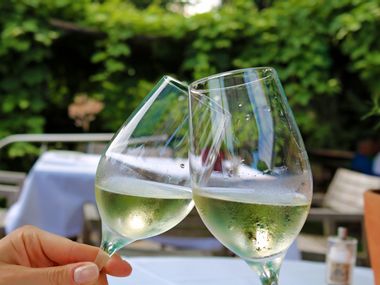 What you definitely shouldn't miss in
Styria
A visit to the famous Zotter chocolate factory in Riegersburg – get a spoon at the entrance and nibble through the sweet variety in this chocolate world.
Visit one of the numerous oil mills in Styria and let yourself be persuaded to buy a bottle of high-quality pumpkin seed oil.
Enjoy wonderfully spicy Vulcano ham with a glass of fresh wine.
Try a nutty and peppery runner bean salad – with pumpkin seed oil of course!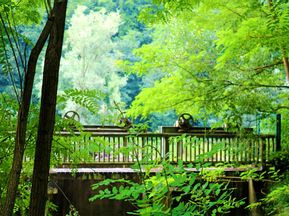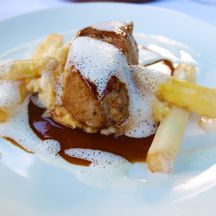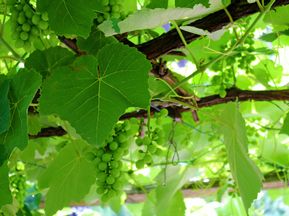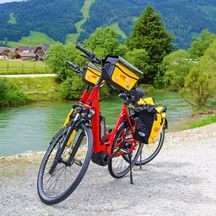 If you are someone who attaches importance to quality products, regional specialties and fabulous wines, then you'll be in the right place! If cycling is still your favourite hobby and it is impossible to imagine a holiday without it, then you are also in the right place with us. Contact us and let us plan your culinary dream holiday together! We are looking forward to your enquiry!
More
culinary cycle tours