The trend region for
coastal cyclists

: Portugal
The Portuguese mainland is developing into one of the trendiest cycling destinations, not only for fans of the coast. Since hardly any other country in Europe spoils us with so many rays of sunshine, such charming fishing villages, such stunning views of the sea and such authentic warmth as Portugal. Another plus: Thanks to the mild temperatures, even in winter, you can enjoy cycling holidays here almost all year round.
Reason enough for our Eurobike team member Joscha to choose Portugal as the number one trend destination in 2023. As part of our product management team, Joscha helped to develop our new Portugal cycle tours himself and put cycle routes through their paces on site. His conclusion: Experiencing the fascinating nature of Portugal by bike, feeling the sea breeze and looking at the rocky coastline is amazing. The country is still an insider tip for cyclists. There is an original, relaxed atmosphere here. Marvellous!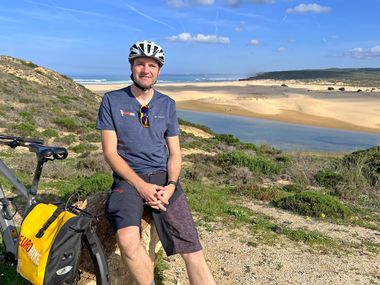 We follow the cycle holiday trend and have two new Eurobike Original Tours in Portugal in our program for the coming season:
Lisbon – Sagres, 8 days, from 799 Euro
You start in Lisbon, the vibrant capital of Portugal, cycle along the impressive Atlantic coast and finally reach the Algarve with its high cliffs and romantic sunsets.

Sagres – Tavira, 8 days, from 799 Euro
Discover the impresive diversity of coastline in Southern Portugal. The route leads along the sun-drenched Algarve from the most south-western point of Europe, Cape St. Vincent, to the lagoon-rich Ria Formosa nature park situated on the border with Spain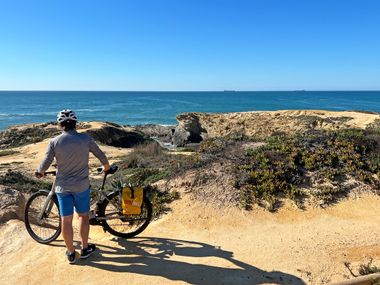 Trend Regions
for Connoisseurs

: Veneto
The Northern Italian region is more than just its mosts famous flagship, Venice. Art and culture accompany you on your cycle tour through Veneto's stupendous towns. Gentle vineyards and lush Mediterranean nature line your route, which always invites you to take a break and taste the typical wines, prosecco and grappa from the region. Get to know the unknown side of Veneto, exisiting in the shadow of Venice but certainly has its rightful place!
For Isabella, Eurobike Travel Specialist for Veneto, the region is one of the top trends for 2023. Because Veneto is increasingly moving into the limelight for cycling holiday makers. Isabella was en route on our cycle tour from Bolzano to Venice and experienced the Veneto up close. Her conclusion: I can only recommend this region to anyone, who wants to experience something cultural and culinary. Every single city has convinced us with its sights and Italian flair.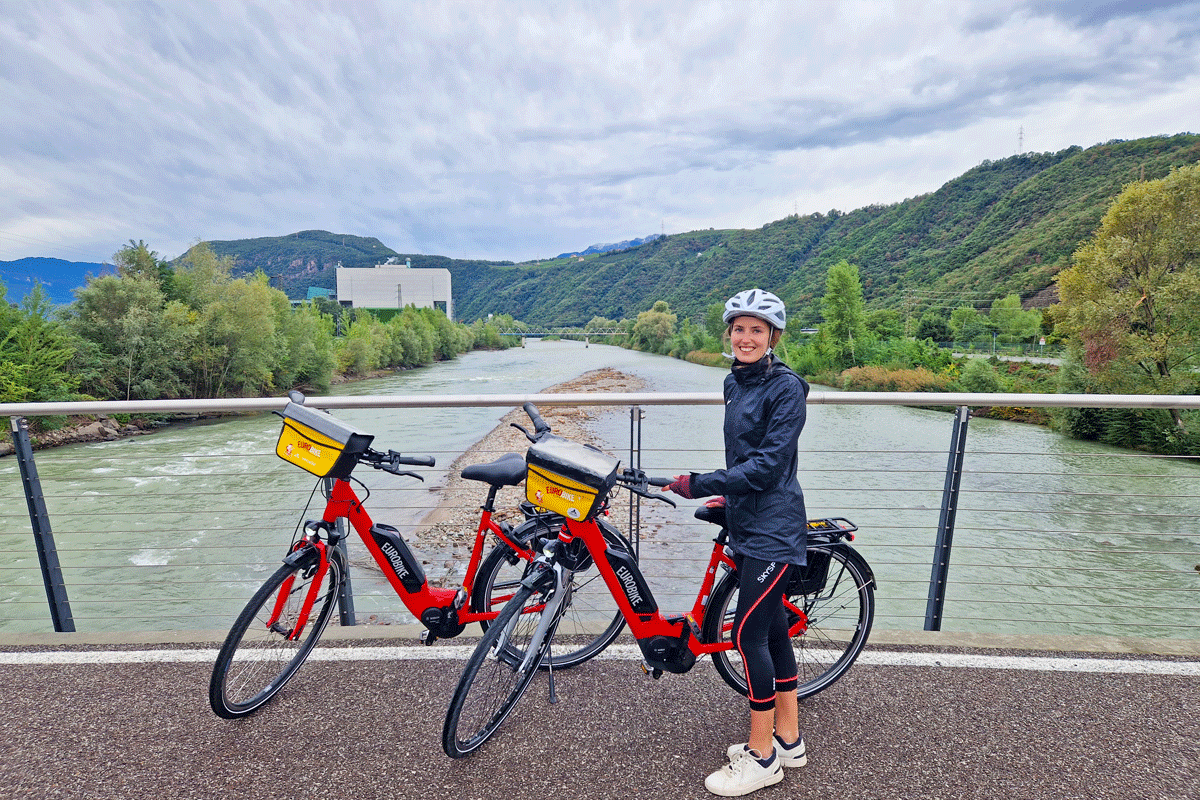 Our new "Charm"-tour featuring two exquisite hotel locations combines the most beautiful spots in the Veneto in our cycle holiday:
Veneto's Villas & Wine with Charm, 7 days, from 699 Euro
During this cycle holiday "based in two hotels" you can expect fragrant grapevines on Prosecco Hill, magnificent villas and outstanding culture in Vincenza as well as plenty of time for a glass of Pinot Grigio or a picnic on the Piave river. A historic Venetian villa in Treviso and a modern family hotel in Longa di Schiavon are starting points for cycle holidays, i.e. along the Strada del Vino del Piave and to Prosecco Hill of Valdobbiadene.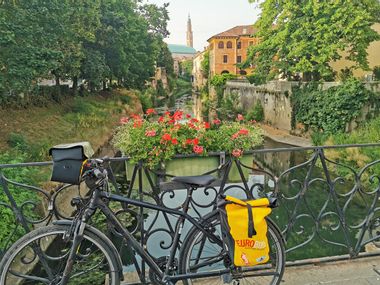 The trend
for explorers

: long-distance cycle paths
Long-distance cycle paths are becoming increasingly popular, since they lead through the most beautiful sceneries in Europe on mostly flat, easy-to-ride-on, well-developed and signposted routes. Often you cycle along large rivers and lakes.
For Eurobike Product Manager, Andreas, the combination of a picturesque river landscape and grandiose mountains is always trending. This is why this trend tip regarding long-distance cycle paths, is the Tauern Cycle Path leading through the heart of the stunning Salzburger Land. The cycle route does lead past his Pinzgau home of Maishofen, not far from Lake Zeller See, which invites you to swim and a stroll, especially in summer. Cyclists can look forward to a picture-perfect Alpine landscape featuring rugged mountain peaks, lush alpine meadows, cosy pub gardens with regional cuisine and rustic mountain villages.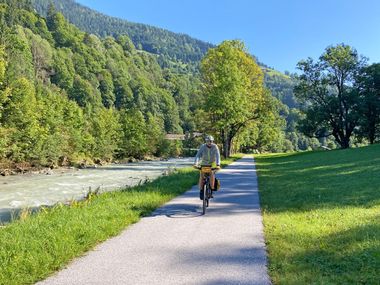 You can experience three of the best-known and most popular long-distance cycle paths in Austria on our new 13-day cycle tour:
Innsbruck – Salzburg – Vienna, 13 days, from 1.499 Euro
A fascinating new cycle tour which not only shows you the most beauiful cities in Austria, but also takes you along the rivers Inn, Salzach and Danube. Along the three best-known river cycle paths – the Inn Cycle Path, the Tauern Cycle Path and the Danube Cycle Path – you cycle through Austria's most beautiful landscapes. Highlights on the tour from Salzburg to Vienna are the Krimml Waterfalls, Lake Zeller See, the Silent Night Chapel in Oberndorf and the largest castle complex in Central Europe in Burghausen.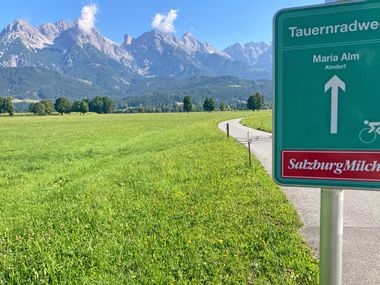 Cycle Holiday Trend
for Families

: Moselle Cycle Path
The Moselle Cycle Path is perfect for families featuring flat terrain, numerous castles and monasteries, its many museums, leisure pools and playgrounds en route. Short daily stages, easy cycle paths without strenuous ascents and plenty to look at and be amazed by en route make the Moselle Cycle Path our family trend tip for 2023. Thanks to the excellent options for shortening by ship or train, the Moselle Cycle Path is also ideal for younger children.
Eurobike team member Michael (Head of IT) has tested the Moselle route with his family and is completely enthusiastic. Above all, he remembers the smiles on the faces of the many children he met on his tour. Michael's conclusion: Bridges, castles, ferries, ships, natural paradises, vineyards, campsites, restaurants – the route alone offers a lot to look at and be amazed by and makes this family cycle tour so varied for young and old. You can read his complete travel story in the Cycling Blog "The Moselle Cycle Path for Families".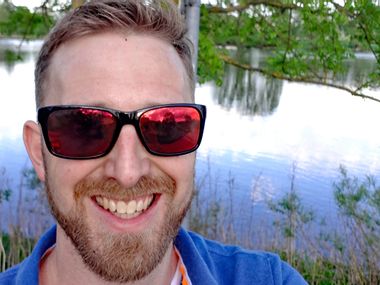 Due to its popularity with families, the Moselle Cycle Path is both classic and a trend tip. We offer you the cycle tour from Trier over 6 and 8 days.
Moselle Cycle path for families, 6 days
En route from Trier to Traben-Trarbach, among others, a family city-rally in Trier awaits, a visit to the Riol summer toboggan run, a round of mini golf in Traben-Trarbach and a boat ride in Bernkastel-Kues.

Moselle Cycle path for families, 8 days
This longer variant takes you from Trier to Cochem and also includes a boat ride from Beilstein to Cochem as well as a ride on the Cochem chairlift.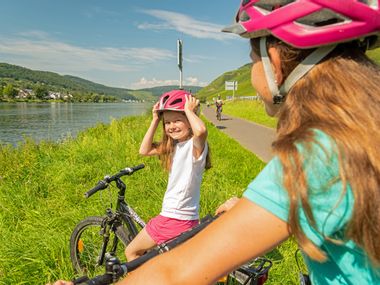 We hope we were able to whet your appetite for the 2023 cycling season with this year's trend destinations. No matter which region you choose, cycling is always fun because there are beautiful things to discover everywhere. We look forward to the active travel year 2023 with you!