During the Cycle tour Lake Starnberg you discover a picture perfect region. You are accompanied by the majestic backdrop of the Bavarian Alps en route through nature reserves. Enjoy a time-out in the shade of beer gardens and marvel at the specially painted facades of some houses ('Lüftlmalerei'). Experience the quaint Bavarian way of life during this cycling holiday. Naturally you must not miss out on a dip in the cool waters of Lake Starnberger See.
The Baltic Sea-cycle path also called the Baltic Sea-coastal cycling path is considered one of Germany's most beautiful long-distance cycling paths. The route either takes you from Lübeck to Flensburg or from Lübeck to Stralsund. The scenery along the sea is varied offering mile-long sandy beaches, cliff coasts, coastal forests and shallow 'bodden'-waters. Visit affluent hansa towns featuring impressive brick architecture and numerous sights along the cycling path and in your respective Day Finishes.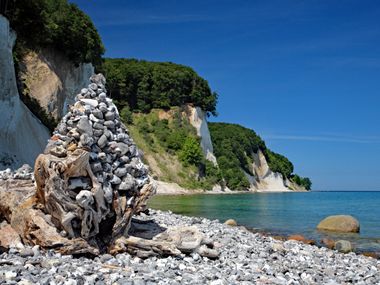 Along the
trail of Empress Sissi & Co
'It is a lot of fun in the Salzkammergut-region' - a line from the famous operetta 'Im Weißen Rössl'. Experience history, culture and scenery up close during our cycling holiday Ten Lakes & Sound of Music. The Salzburg Lake District and the Salzkammergut-region feature numerous lakes, offering daily swimming opportunities and impressing with drinking water quality. Already Empress Sissi was aware of this and hence established her summer residence here in Bad Ischl. But let's not forget the fantastic culinary side of this holiday.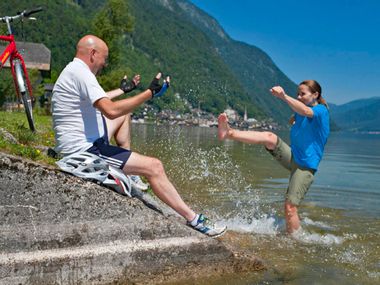 On level terrain in the
Tyrol
The Tyrol too is perfect for cyclists looking for comfortable routes. Tyrol's majestic mountains and especially the Zillertal-valley form the impressive backdrop of the Zillertal Cycle tour. Despite the high peaks you cycle mostly on paths through Tyrol's valleys on level terrain. The land between Innsbruck and Kufstein will be forever etched into your brain. Neat little towns, lakes for bathing, mountain panoramas and friendly people welcome you during this cycling holiday.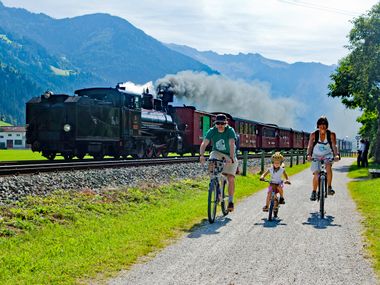 Three Lakes

– Four Countries
During this international cycling tour you discover both similarities and differences of the countries sharing Lake Constance - Germany, Switzerland, Lichtenstein and Austria. Discover Lake Constance, Lake Zürich and Lake Wallensee. The Cycling Holiday Three Lakes – Four Countries offers lots of variety ranging from alpine mountains to Mediterranean flair. The wine region on Lake Constance or the Swiss chocolate factories will provide ample sustenance.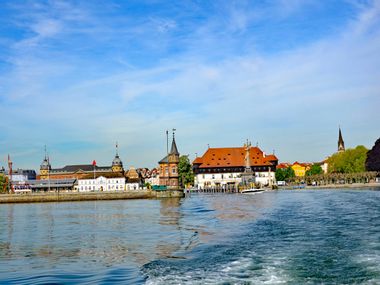 You come by countless lakes during the Lake Route in Switzerland. Lake Geneva is the starting point of this holiday, finishing off at Lake Zürich. Embarking on this holiday you will experience and see Switzerland to its fullest. Enjoy a breathtaking picture perfect-idyll featuring dark-blue lakes, lush green meadows and forests and snow-capped Alpine peaks and glaciers accompanying you along the route. You will be mesmerised!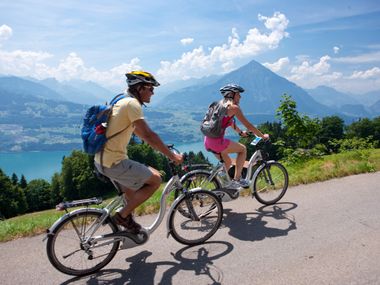 ©
Copyright (c) 1998 Hewlett-Packard Company
Along the
'Kattegat'-Route to Göteborg
Heading North and off to Sweden. During the Cycling Holiday Sweden's West Coast along the Kattegat-Route you always cycle with a view onto the sea. Along coastline, past picturesque little fishing villages and harbours this cycling holiday is ideal in summer, since you always pass by little bays at the sea perfect for a cooling off en route. Exciting nature reserves, fertile farmland and a diverse scenery make this cycling tour an adventure. Characteristic for the region: freshly caught sea food and fish can always be found on any menu.