Steffi's heart beats to the sound of
Mallorcan guitar
Until recently, our Steffi was our tour expert at Euroaktiv Family Tours, where she looked after almost all destinations. She is a real jack-of-all-trades and knowns Europe well. Since the Euroaktiv brand ceased to exist on 01.11.2020, Steffi took the opportunity and grabbed one of the most popular travel destinations at Eurobike – Mallorca! She really identifies with the sunny Balearic island. "It's just fun to bring guests to a travel destination that I like to visit myself. I love cycling through the fascinating landscape of Mallorca, always having the sea in view and then fortifying myself with a tasty paella to the sounds of Spanish music.
Lenka recommends a cycle tour in
Bella Italia
Although no Italian blood flows through the veins of our Lenka, she has long since lost her heart to the beautiful country in southern Europe. That's why she speaks almost perfect Italian and has visited almost every region in Italy. So who else could better advise our customers about our cycle tours in Italy? "What fascinates me about Italy is the fact that culture is so perfectly integrated into everyday life. History is a natural part of Italian life, just like the wonderful landscapes and the incomparable Italian cuisine. I know many parts of Italy and each has its own charm! Regions like the picturesque Tuscany, the sparkling Lake Garda or the dreamlike Veneto have always been popular holiday destinations. But from the perspective of the bike you get completely new impressions and will fall in love with this country all over again. Personally, I am also completely enthusiastic about regions such as Piedmont or Umbria! With Italy you simply always make a good choice!"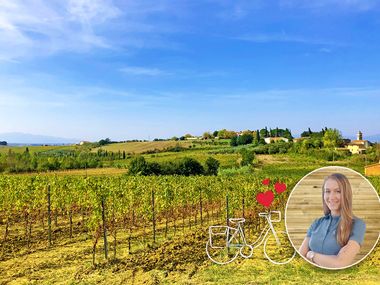 David and his
beautiful blue Danube
The Danube is one of the most important cycling destinations that we at Eurobike offer. Whether classic, sporty, with charm or in the family variant - the Danube has something to impress everyone. Including our David, who represents this area with pride and devotion. "What do I like so much about this cycling destination? The versatility of the tour – we really offer the Danube in every imaginable variant. It's great that I can easily meet the wishes of our guests. I also really enjoy it when you receive almost exclusively positive feedback from a tour. And there really is hardly anything to complain about on the Danube. The tour route and cycle paths are perfectly developed, the hotels have been tried and tested for years and tailored to the needs of cyclists and the stage locations really speak for themselves! Just give me a call! I can give you the best advice and I am sure we will find the right variant of Danube cycle tour for you!"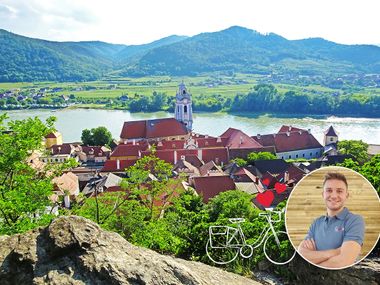 Carina likes
French culture

and

wines from the Palatinate
Our Carina is spoiled for choice, because she can look after two great cycling regions at the same time. On the one hand the Loire, which impresses with its dreamlike landscape and romantic castles, and on the other hand the Palatinate, which has made a name for itself with its southern climate, exotic fruits and excellent wines. "I've been drawn to France for as long as I can remember. This country contains so much culture, sights and culinary delights that are just waiting to be discovered. I'm really looking forward to next year, because I would like to cycle our Loire Castles tour myself. It is extremely important to get to know the cycle tours yourself. This is the only way we can give our guests perfect advice. I have just taken over the Palatinate from my colleague Joscha Koob, who is now increasingly involved in product management. I am looking forward to the new challenge and of course to getting to know our cycle tours in the Palatinate personally."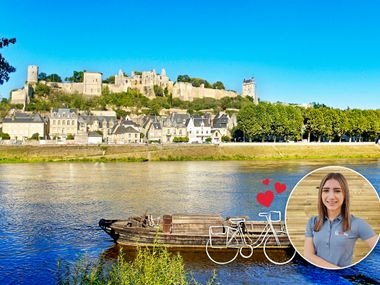 As you can see, at the other end of the phone sits a highly motivated, young and dynamic team that is well prepared to answer your questions and is particularly looking forward to your numerous enquiries!