My career

& more about me
I gained my first professional experience in the field of online marketing during my studies of journalism and communication science at the University of Vienna in a digital advertising agency. Since my heart has always beaten for travel in general and texting, I further developed my marketing skills especially in the field of social media at a large tourism company in Vienna. My last job was in the marketing department of a hotel and wellness company in Upper Austria and I am happy to be part of the Eurofun team since June 2023, doing what I love: writing stories and making them come alive!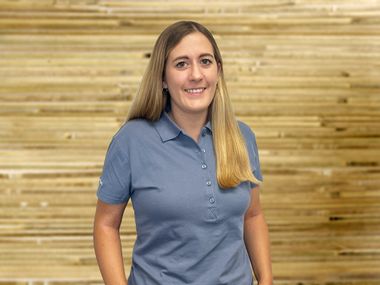 What else is there to tell?
In my free time ...
... I spend a lot of time in the garden, preferably with my family and friends.
My favourite things to read ...
... cheesy novels and self-improvement books.
Happiness and contentment for me means ...
... inner peace and to enjoy the moment.
Travelling and other countries ...
... means freedom for me. I can completely switch off, I love discovering new places and enjoying the culinary world.
My favourite travel destinations ...
… are New Zealand and Hawaii outside of Europe, and definitely Italy in Europe. I love the Italian cuisine, the hospitality and the landscape.
My most recent trips ...
... were unique. I've been able to explore a few places and countries, for example New Zealand, the east coast of America and Hawaii, one of my absolute dream destinations. Most recently we were on a road trip through Italy, a dream of pasta, pizza and sights.
Happiness and contentment mean to me...
... inner peace and savoring the moment.
Writing for me means ...
... to add emotion to stories, to live out my creativity and, ideally, to inspire people with it.

All blogposts by Jennifer Schlarp